EDF Staff | August 25, 2011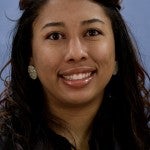 By Michelle Williams, 2011 EDF Climate Corps Public Sector Fellow at Winston-Salem State University, MBA, Winston-Salem State University, Winston-Salem, NC
My fellowship brought me to the illustrious institution of Winston-Salem State University (WSSU). A two time graduate of WSSU with a Bachelor of Science degree in Business EDF Staffistration with a concentration in Finance, and a Master of Business EDF Staffistration degree, I found it an honor to be assigned to my alma mater. The University's motto, "Enter to Learn. Depart to Serve," is very wise and has a great meaning. Serve (v.), means to be in service of, pay homage, work actively, provide, and help. In other words, to serve could be understood to be a selfless act, thinking not only of yourself but also the betterment/well-being of others. My assignment for the summer was just that.
Efforts to become environmentally aware and practice energy conservation, preservation, and sustainability measures require selfless behavioral acts that positively affect the environment. Individuals consider how they can inspire others to be aware so that generations to come have a healthy environment in which to live. This made me realize that the most important contributor to the success of WSSU's environmental consciousness would be behavioral change. Of the several projects we recommend, the one most important to me was increasing institutional engagement and educating the faculty/staff and students in hopes to jeer a successful energy conservation movement.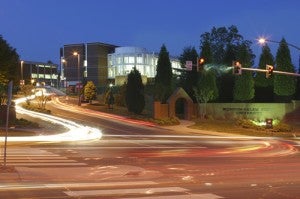 I sought to get the institution excited about energy conservation. Often people fail to participate due to lack of knowledge. Simply informing people about the amount of energy wasted from one light left on and the impact it can cause could result in changes in one's behavior. Inform, intrigue, engage became the concept behind getting the University involved. Steps to WSSU's sustainable future:
A constitution to start "Rams Go Green," an environmental club which is the key aspect to student engagement.

Mission: To create awareness of environmental issues such as conservation, pollution, and preservation. The organization plans to advance the understanding of responsible environmental behaviors by informing the student body, faculty/staff, and the community on ways to improve our environment.

An outline for "Rams Do it in the Dark," WSSU's first environmental dorm war campaign.
Influencing participation in Student Organizational Day to gain awareness of the environmental club.
Catchy flyers that would grab students, faculty, and staff attention and would teach them important ways to be a part of the movement.
"Rams Go Green" Flyer for new students and faculty that includes tips on ways to conserve, preserve, and sustain.
"Set it and Forget it" thermostat policy. The proper thermostat settings can greatly reduce energy consumed.
I entered this journey with minimal knowledge, learning all that I now know along the way. I will depart with optimal energy conservation tactics and hopes that I served my institution proudly.
EDF Climate Corps Public Sector (CCPS) trains graduate students to identify energy efficiency savings in colleges, universities, local governments and houses of worship. The program focuses on partnerships with minority serving institutions and diverse communities. Apply as a CCPS fellow, read our blog posts and follow us on Twitter to get regular updates about this program.