EDF Staff | July 16, 2012
By Beth Trask, Deputy Director, EDF Innovation Exchange
Are we on a path that moves us beyond volunteer green teams onto one in which sustainability is so deeply embedded into corporate culture, goals and business practices that every job is a "green job"? Or is employee engagement just another "to do" for already over-stretched sustainability teams?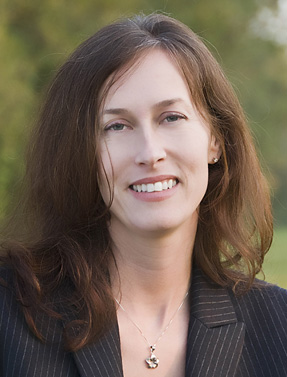 Last month, Environmental Defense Fund gathered corporate sustainability leaders to discuss these and other big questions about the next frontier of employee engagement. It was a diverse group representing 23 companies, spanning high tech and information technology (including Hewlett Packard, eBay, EMC), aviation and biotech (Boeing, Genentech), management consulting and insurance (Accenture, Blue Shield of California), consumer products and entertainment (Levi Strauss & Co., Clorox, Sony Pictures), and more.
What we learned, not surprisingly, is that finding the right formula for employee engagement around sustainability is tricky. Depending largely on organizational culture, it looks a bit different at every company. Yet, a series of common strategic questions emerged:
What comes first: engagement or sustainability?
In a twist on the eternal "chicken or the egg" paradox, the fundamental question facing sustainability practitioners is: Do sustainability objectives drive employee engagement or is the sustainability program a tool for engaging employees? Since the C-suite is increasingly focused on the latter, sustainability teams need to design engagement programs capable of tackling their sustainability objectives in a meaningful way. Otherwise, they could drain resources on fun but ultimately lightweight activities that lack value for everyone.
How many employees should be engaged in sustainability?
Many participants agreed that typically it is a small percentage of employees (often around 15%) who choose to engage in sustainability, whether through their day jobs and/or volunteer activities. Should a company, then, expend resources to get the other 85% involved?
For some companies, 15% (or even less) is a sufficient quantity of engaged workers to meet their current sustainability objectives, particularly if it includes those employees whose jobs have the most direct impact on the sustainability program (e.g. those in operations, facilities or energy management, etc). A few participants expressed concern that trying to engage more than 15% simply creates extra work.
For other companies, however, reaching the broader workforce is critical for ensuring long-term impact. For example, can we encourage developers to write code in a way that reduces energy load? How can administrative assistants be encouraged to book lower-carbon travel?
How can leveraging organizational culture make a bigger impact?
Hosting Earth Day events is the first step, but can we reach a deeper level of engagement? Almost across the board, these sustainability leaders are trying to leverage company culture and core business practices. For example, companies focused on advancing innovations in engineering can design innovation competitions around sustainability objectives for their engineers. Or in a highly structured environment with a focus on safety and efficiency, building sustainability into existing continuous improvement teams is the way to go.
How to make the business case?
The conversation always comes back to making the business case. But most companies lack hard numbers to back this up. One seemingly simple solution (though often difficult to execute) is to get an extra question added to the annual company-wide survey. This way we aren't just asking "Are you engaged?" but also "What is the source of your engagement?" (Is it because you participate on the green team?).
Harder still, but even more important, is figuring out how to measure individual employee contributions to company-wide sustainability goals. To do this, some companies are experimenting with incorporating a sustainability goal, or two, into employee work plans and tying them to an award or even a piece of the annual bonus.
This article was originally posted on SustainableBrands.com.