Jacob Robinson | October 5, 2015
By: Rory Christian and Jacob Robinson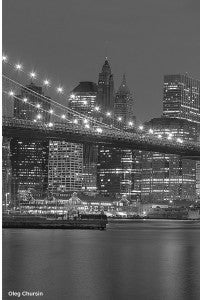 The seventh annual Climate Week NYC has just concluded, and it's invigorating to reflect on the progress to date since last September when over 400,000 activists demanded bold climate action at the People's Climate March. During the last year, Environmental Defense Fund (EDF) has continued to observe and nourish the growing appetite among America's business community to move together on carbon reduction. This movement should not be understated, especially as New York regulators continue to move forward with the "Reforming the Energy Vision" (REV) proceeding.
Outlined in a set of regulatory proceedings, in which EDF has been deeply embedded, this vision for a cleaner, more affordable energy future has the potential to spur innovation, modernize the electric grid, and transform the century-old electricity system as we know it. If done right, REV will prepare New York for a future in which clean distributed energy resources (DERs) – such as microgrids, rooftop solar, battery storage, energy efficiency, and other on-site energy options – will play an increasingly important role in how the state makes, moves, interacts with, and uses energy.
While it's important that governments craft the clean energy rulebooks, leadership can and should also come from industry, as EDF's Tom Murray urged earlier this year. Organizations across sectors are already paving the road for strong regulatory reform that values clean DERs and customer engagement. EDF's own Climate Corps program is proof of this. But what New York's business leaders really want is regulatory certainty that the clean energy investments they're making now – or at least considering –will pay off once NY REV is implemented.
Climate Corps makes the business case
Since the start of the program eight years ago, EDF Climate Corps has deployed over 60 trained fellows across New York at a diversity of organizations – ranging from financial institutions like JPMorgan Chase, to public agencies such as NYC Department of Environment, to community centers like Goddard Riverside. Their work is helping to build the state's internal capacity for making smart energy management decisions.
The outcomes of EDF's Climate Corps projects in New York and elsewhere have generated business cases for clean DER projects, like onsite solar and smart metering. In 2014, more than 25 percent of EDF Climate Corps fellowships explored clean energy opportunities, a trend we expect to grow as organizations play an increasing role in electricity markets. In July, 75 plus members of the EDF Climate Corps network, which includes host organizations and fellows, turned out for an event in New York to discuss what REV might enable for organizations and individual consumers. While these examples illustrate a growing appetite for and interest in clean DERs among New York's business leaders, NY REV could be the regulatory certainty they need to move from investigation to implementation.
About EDF Climate Corps
EDF Climate Corps (edfclimatecorps.org) taps the talents of tomorrow's leaders to save energy, money and the environment by placing specially trained EDF fellows in companies, cities and universities as dedicated energy problem solvers. Working with hundreds of leading organizations, EDF Climate Corps has uncovered nearly $1.4 billion in energy savings. For more information, visit edfclimatecorps.org. Read our blog at edfclimatecorps.org/blog. Follow us on Twitter at twitter.com/edfbiz and on Facebook at facebook.com/EDFClimateCorps.