EDF Staff | September 2, 2011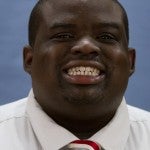 By: Martin Hill, 2011 Climate Corps Public Sector Fellow at Morehouse College in Atlanta, Georgia; MPA Candidate 2012 at Clark Atlanta University
Morehouse School Of Medicine (MSM) continues to strive to be a world-class leader amongst medical institutions regarding "energy efficiency". It is a small tucked-away medical institution in Atlanta, Georgia that serves the community in many capacities. MSM continues to strive for a healthier world whether it is through personal care or environmental health.
MSM is no stranger to energy efficiency; Director of Facilities, Mr. Alonzo Jones, conducted an Energy and Water Conservation Audit identifying key energy saving projects to implement once funding becomes available. The Doctor's prescription, if implemented, will save energy and money as well as reduce the institution's carbon footprint by improving air quality through the reduction of greenhouse gas emissions.
Everyone on the facilities staff has been a doctor in their own way, which is evident in their high level of dedication displayed regarding energy efficiency projects from plumbing to the Heating Ventilation Air Conditioning (HVAC) system here at MSM. Furthermore, as I worked tirelessly with the Facilities Management Team, we discovered a cure to off-setting a few capital projects with rebates offered via Georgia Power, including incentives for lighting upgrades and energy efficient HVAC systems.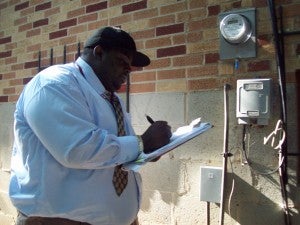 Morehouse School of Medicine has demonstrated the institution's strong commitment to energy efficiency and serves as an example of environmental stewardship among other institutions in the medical field.
EDF Climate Corps Public Sector (CCPS) trains graduate students to identify energy efficiency savings in colleges, universities, local governments and houses of worship. The program focuses on partnerships with minority serving institutions and diverse communities. Apply as a CCPS fellow, read our blog posts and follow us on Twitter to get regular updates about this program.